Around the World Backpackers is a centrally located, relaxed sanctuary accommodating up to 38 people in Christchurch. Our small hostel at 28 Barbadoes Street has 4 bed dorms and 2 private bedrooms. We have free parking for buses, unlimited free wifi and provide free use of the laundry facilities, sheets and towels for all groups. The kitchen is well equipped for self catering with a 2 hob oven and plenty of crockery and utensils. Groups can also enjoy our BBQ facilities nestled in the large back garden. Nominated as one of the best small hostels this is the perfect hostel for our smaller groups. If you are looking for larger group accommodation in Christchurch we can also help you. Contact us for our budget friendly group rates and let us make your groups' experience in Christchurch a good one!
Hilde Hoogterp
stay@aroundtheworld.co.nz
Phone +64 3 365 4363
Visit Around the World Backpackers Website
What are the rooms like?
With a maximum capacity of 36 guests, Around the World is a cosy backpackers and great place to meet travelers. Our room types are:
2 bed dorm
4 bed dorm
Private double room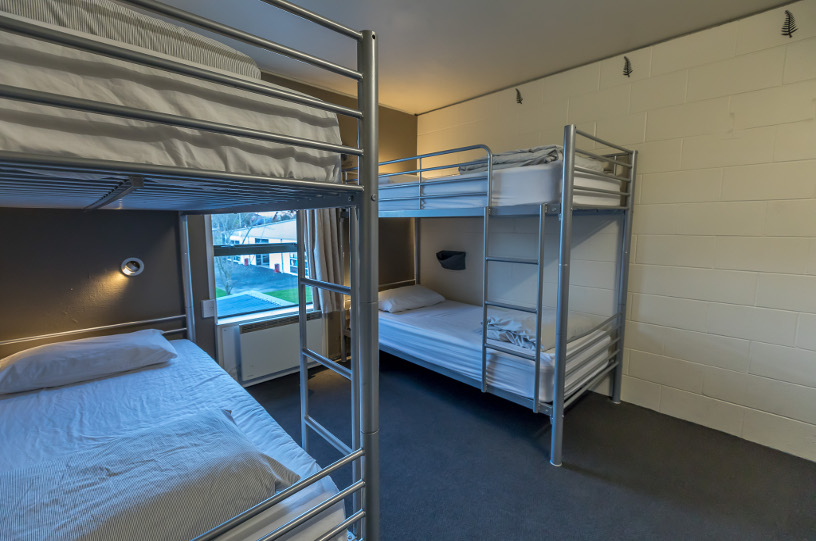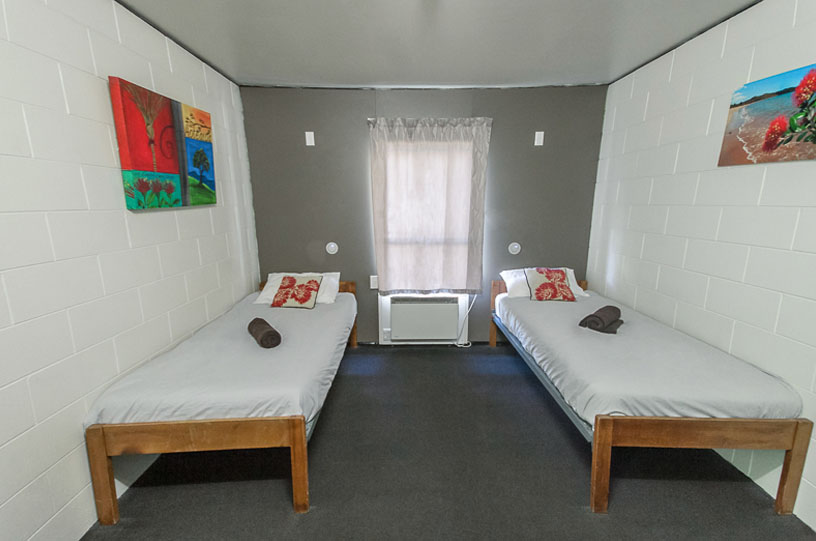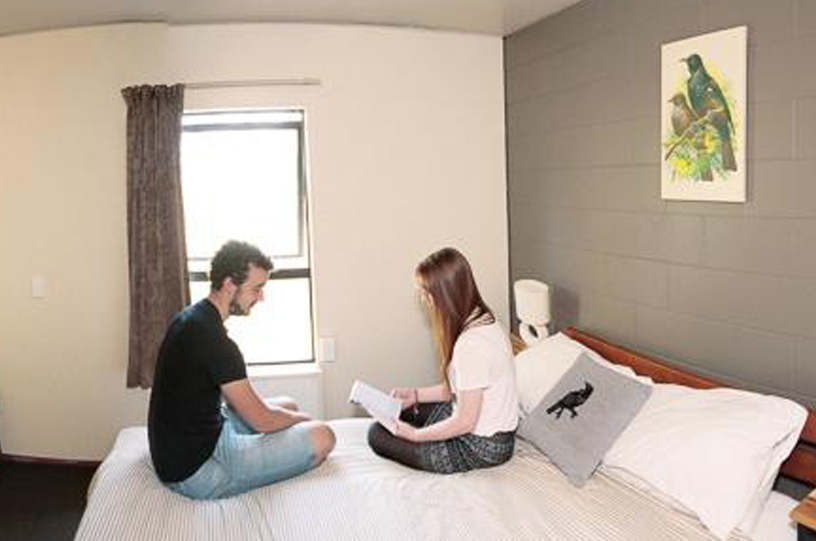 (close)
Hostel amenities
Along with bathrooms and common room – these are the other amenities and features of Around the World Backpackers. If you have any questions, please contact us.
Parking – car parks are available in front of the hostel or park a bus on the street, there is no charge.

Smoking – Our hostel is smoke-free.
Kitchen – Fully equipped communal kitchen for your self-service.
Laundry – laundry rooms and drying on-site. Staff can help with the loads if they have time.
Storage – storage available for luggage and a secure bike shed .
Internet – free unlimited WiFi is available throughout the hostel and computers in the common room.
Frequently Asked Questions
Yes! WIFI is free and unlimited!!!!! It is available throughout the building and bedrooms. We also have guests computers for your group to use free any time.
Are there laundry facilities?
Yes we have commercial machines, free to use for all our groups. Our staff can help with loads if they have time.
No we can not. But we can organise our local café/restaurant 1 minute from the hostel to help cater.
What time of day can we arrive and when do we need to check out?
Welcome to arrive any time from 8am, rooms may not be ready until midday, check out time is 10am
We have a secure bike shed and a storage room
Do you have a conference room?
Yes we can provide towels for your group at no extra charge.
If you have signed a contract payment is due 20 th of the following month. If you are a one-time visit we require 50% deposit 30 days prior to arrival, the balance due on arrival. Please note if you cancel the booking within 30 days of arrival we will refund you 80%, if you cancel during your stay, no refund.
If we book a dormitory do we have to share with other guests?
No, we can block out the other beds left empty if you request.
Can we have gender separated rooms?
Yes, we can configure the rooms so female and male are separated.
Do your kitchens have ovens and freezers?
Yes, we have a large fridge and we have plenty of large pots, pans, plates and cutlery etc
Do you have a health and safety plan?
Yes we do and all our staff are trained on fire drills
Hostel location
Around the World is located at 314 Barbadoes Street, Christchurch 8011. With this central location, you are within walking distance of many great spots.
Within 5 minutes of walking:
Bus stop on Gloucester Street
Beat Street Cafe
Pomeroy's Old Brewery Inn
Margaret Mahy Family Playground
Piko Wholefoods
Within 15 minutes of walking:
Christchurch Bus Interchange
Re:Start Mall
Cathedral Square
Christchurch Casino
New Regent Street
SuperValue Supermarket